The exercise period for warrants of series TO4 in Dicot starts today
Press release: Uppsala, Sweden, June 1, 2023. Today, June 1, 2023, the exercise period for warrants of series TO4 in Dicot AB (publ), which were included in the unit issue announced on December 7, 2022, begins. Subscription period ends June 15, 2023.
Each warrant of series TO4 entitles the holder to subscribe to one new share during the period from and including June 1 to and including June 15, 2023, to the exercise price of SEK 0.11.
If all warrants of series TO4 are exercised for the subscription of new shares, Dicot will receive approximately SEK 24.8 million before issuing costs. The last day of trading on Spotlight Stock Market in warrants of series TO4 is June 13, 2023. For the warrants not to expire without value, it is required that the holder actively subscribes for shares no later than June 15, 2023, or sells the warrants no later than June 13, 2023. Please note that certain nominees may close their subscriptions earlier than June 15, 2023.
Advisors
Corpura Fondkommission AB (www.corpura.se) act as financial advisor and Advokatfirman Lindahl KB is legal adviser to the Company in connection to the warrants. Hagberg & Aneborn Fondkomission AB acts as issuing agent.
For further information, please contact:
Elin Trampe, CEO
Phone: +46 739 80 14 08
E-mail: [email protected]
About Dicot AB
Dicot is developing the drug candidate LIB-01, which will be a potency agent to better treat erectile dysfunction and premature ejaculation. The ambition is to create a drug with significantly longer effect and far fewer side effects, compared to current available drugs. Today, over 500 million men suffer from these sexual dysfunctions and the market is valued at USD 8 billion. Dicot's strategy is to develop LIB-01 under own auspices until phase 2a studies and thereafter in partnership with larger, established pharmaceutical companies, finance and develop LIB-01 further to a registered pharmaceutical on the world market.
Dicot is listed on Spotlight Stock Market and has approximately 4,100 shareholders. For more information, please visit www.dicot.se.
---
Om Dicot
Dicot utvecklar ett modernt potensläkemedel som ska behandla erektionssvikt och för tidig utlösning bättre än befintliga preparat.
Webbplats
www.dicot.se
Handelsinformation
Marknad
Spotlight Stock Market
Kortnamn
DICOT
ISIN-kod
SE0011178458
IR-Kontakt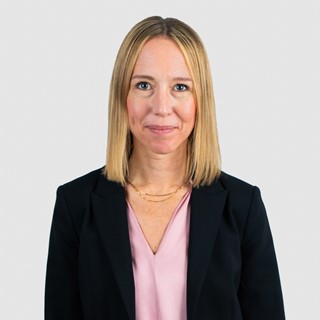 Elin Trampe
Vd