Dicot AB presents Interim report January - March 2023
Press release: Uppsala, Sweden, May 19, 2023. Dicot AB (publ) publishes the interim report for the period January - March 2023. The report is available as an attached document and on the company's website www.dicot.se. Below is a summary of the report.
First quarter, January - March 2023
Net sales amounts to KSEK 0 (0)
Earnings after financial items amounts to KSEK -9,944 (-9,346)
Earnings per share amounts to SEK -0.03 (-0.09)
"When I saw the outcome, that the issue was subscribed to 110%, it was a splendid acknowledgement that the market seems to shares our strong belief in the company", says Elin Trampe, CEO.
Significant events during the quarter
The rights issue in January, which was 110% oversubscribed, together with a directed issue to guarantors, yielded a total of SEK 50.1 million after costs. At the same time, the share capital was reduced.
Clinical Trial Consultants was contracted to conduct Dicot's phase 1 study and Thermo Fischer Scientific to manufacture the study drug.
The Swedish Medical Products Agency responded positively to Dicot's proposed study design for clinical phase 1.
Dicot proceeded with the patent application for the oral formulation to be used in phase 1.
Study results of the mode of action were presented at the European Society for Sexual Medicine.
Significant events after the quarter
The preclinical toxicology program was completed with good results and good safety profile.
Clinical start for phase 1 study booked in August at Clinical Trial Consultants.
The Nomination Committee proposes Jan-Eric Österlund as a new board member. Mats Silvander is recruited to the new role of Chief Technical Officer.
For further information, please contact:
Elin Trampe, CEO Björn Petersson, CFO
Phone: +46 739 80 14 08 Phone: +46 76 109 00 00
E-mail: [email protected] E-mail: [email protected]
About Dicot AB
Dicot is developing the drug candidate LIB-01, which will be a potency agent to better treat erectile dysfunction and premature ejaculation. The ambition is to create a drug with significantly longer effect and far fewer side effects, compared to current available drugs. Today, over 500 million men suffer from these sexual dysfunctions and the market is valued at USD 8 billion. Dicot's strategy is to develop LIB-01 under own auspices until phase 2a studies and thereafter in partnership with larger, established pharmaceutical companies, finance and develop LIB-01 further to a registered pharmaceutical on the world market.
Dicot is listed on Spotlight Stock Market and has approximately 4,100 shareholders. For more information, please visit www.dicot.se.
---
Om Dicot
Dicot utvecklar ett modernt potensläkemedel som ska behandla erektionssvikt och för tidig utlösning bättre än befintliga preparat.
Webbplats
www.dicot.se
Handelsinformation
Marknad
Spotlight Stock Market
Kortnamn
DICOT
ISIN-kod
SE0011178458
IR-Kontakt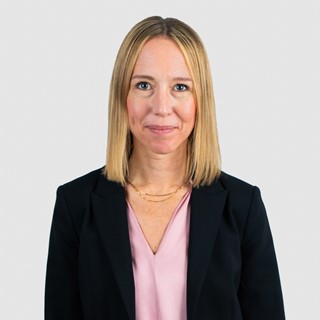 Elin Trampe
Vd